Everyone involved with marketing a brand, large or small, has at least dabbled in content marketing. Most marketers are using content to reach out to consumers, but not all of them are finding success. As technology has advanced, and the concept of content marketing has become mainstream, developing an effective content marketing strategy is now a must.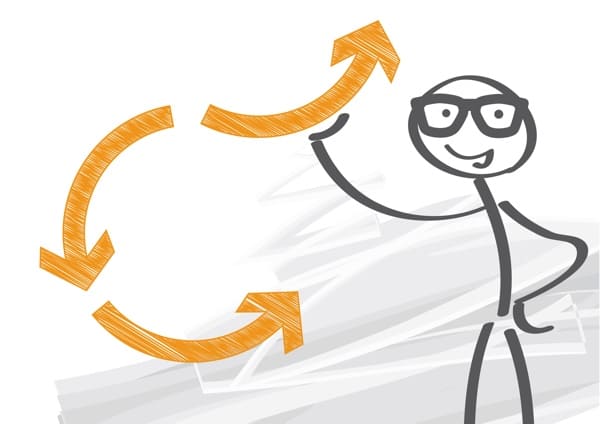 In the early days of content marketing, a little online exposure could go a long way. But things have changed over the last several years. Today's consumers are overwhelmed by the amount of content directed toward them, and spend less time hanging around on websites. Just getting content out there and hoping for the best doesn't work anymore. If your business doesn't have a solid content marketing strategy or it's been a little while since it's been updated, it might be time to adapt your plan for 2016. Here are 5 ways you can do just that:
1. Incorporate Updates to Your Business Model
If your brand is evolving, your content marketing strategy should too. Your reasons for focusing on content marketing should be communicated with all of the stakeholders within your organization. You wouldn't start a business without a business plan, and you shouldn't start content marketing without the same sort of framework in place.
Incorporate any revised business goals into your content marketing strategy. Anticipate the opportunities and challenges that you will face as you bring your plan to life. If you haven't already, determine the characteristics of your ideal consumer. Your content strategy should be focused on reaching this base with the content that they want to read, in the locations that they frequent. Content marketing is an ideal way to share your brand story, so as your brand develops, so should your content.
2. Review Your Channel Plan
The digital world is full of platforms where you can share your story, and each one is a little bit different. Where you post is as important as what you post, and what works well on one platform might not on another. Anytime new content is developed, consider the context in which it will be viewed. Content often needs some revision in order to grab attention on certain platforms. Someone who is reading a blog is not expecting the same sort of content as a person checking in on their social media account. Following channel trends can help you to determine what kind of content will work in that medium.
3. Stop Focusing on Volume and Start Focusing on Value
In their haste to jump into the world of content marketing, many organizations have pushed a great deal of information into the digital space. With so much content floating around, it can be hard to attract, and retain, an audience. Competition is fierce, even among smaller niches, and capturing someone's undivided attention is challenging. Sticking to what's worked in the past might not be a viable solution when there's so much information to choose from. Marketers need to be innovative and create content that truly provides value to the consumer if they want to stand out in the crowd.
4. Don't Leave Out Visual and Video Elements
The attention span of the average Internet user is decreasing. The typical reader will leave a site within 20 seconds, so marketers don't have a lot of time to reach out to their audience. Our brains are wired to retain information when paired with images. Utilizing engaging content is a strategy that works, and it makes content more likely to be shared. Incorporating video content is also becoming a common practice, and for good reason. Video captures and retains attention. Simply using the word "video" in an email subject line increases the likelihood that it will opened by 19%. Photos, infographics and videos should be a focal point of any content marketing strategy in 2016.
5. Consider Advances in Technology
Today's consumers are growing accustomed to receiving custom content. Technology has opened doors, but it has also made it difficult to keep up. As more brands discover the key to getting noticed, targeting your audience becomes more difficult. Fortunately, technology companies are developing solutions for digital marketers. Software is now helping marketers to identify topics and trends, and break through complicated social media algorithms, so marketers can develop fresh content that speaks to their audience.
Technology is also affecting the type of content that's being produced. The widespread use of smart phones and tablets means that digital content that's not optimized for mobile viewing is getting lost in the shuffle. A high number of consumers are relying on mobile viewing to digest a majority of their content, so ensuring that information can be viewed on multiple devices should be a key aspect of your content marketing strategy. As technology continues to advance, content marketing via virtual reality and 360 video could be a real possibility.
If the strategy that you are using to get your content out there is not producing results, it could simply be time for an update. By keeping up with trends and revising your plan, you can increase your online exposure and grab the attention of consumers who will stick with your brand for the long haul.
Like many things in life, success often comes when you keep your momentum moving forward. Content marketing has its challenges and often requires the ability to see beyond the here and now. The tendency to do what worked two years ago or even in 2015 is strong, but it's not always the right move. Taking your 2016 content marketing strategy outside of your comfort zone may be the best thing you can do for your business.