Branding isn't something tangible that you can hold in your hands; it exists in the minds of your ideal clients and is a vital aspect of your marketing strategy.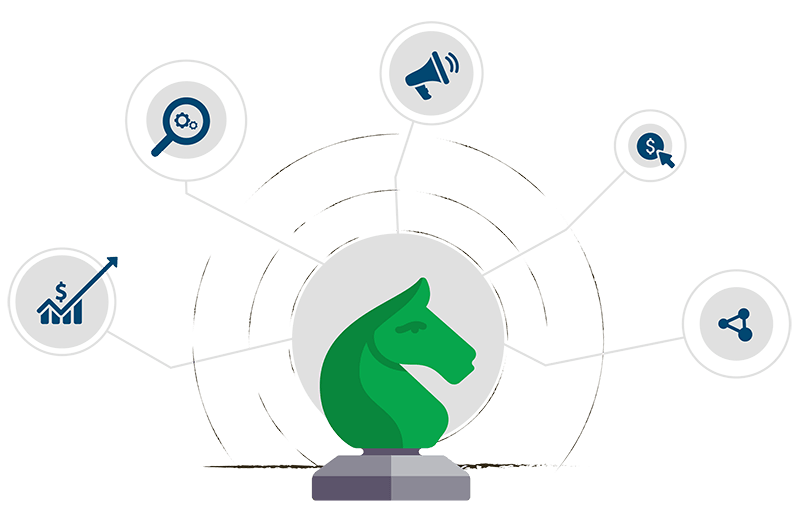 Everything your company does, whether related to sales and marketing or the products and services you offer, must be tailored toward the persona of your buyers. We can help you create personas for your specific customers.
Content is most effective when you present it as a story. A story for a specific audience, at an exact stage of the buyer's journey. We can help turn your content into the personalized story people crave.
Cold calling, direct mail and generic email blasts are tactics of the past that turn people off. Today's effective marketing strategies allow prospective customers to find you naturally, no matter the size of your business.
A paid advertising strategy allows you to immediately connect with people who are searching for your products or services. We can help you target your customers through a combination of paid search and SEO together.
Using automated tools for marketing allows your sales and marketing process to flow seamlessly in the background, ultimately saving you time and money. Regardless of the size of your business, we've got a marketing automation tool that will work for you.
When done right, email marketing can be targeted, meaningful, and still one of the most effective marketing tactics to nurture and engage with your audience throughout the buyer's journey.