Using techniques like competitive research, buyer persona development, content marketing, and various advertising tactics, our team can help you acquire more leads and sales for your business.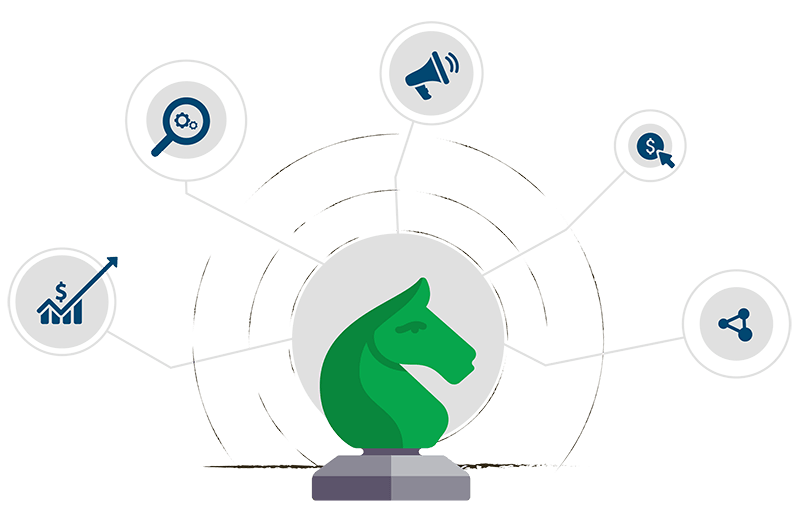 When you know who you are competing against, you level the playing field. A comprehensive competitive analysis offers insight into the strengths and weaknesses of your business rivals. We can help drive your business by assessing the marketplace and finding you a competitive edge.
Content is most effective when you present it as a story; a story for a specific audience, at an exact stage of the buyer's journey. We can help turn your content into the personalized story people crave.
Cold calling, direct mail, and generic email blasts are tactics of the past that turn people off. Today's effective marketing strategies allow prospective customers to find you naturally and offers up meaningful content at every stage of the buyer's journey.
Most companies don't realize social media is part of the new-age buyer's journey. If your potential customers are on social media, we'll help you create an integrated communication strategy and social campaign to connect you with your social audience.
Using social media for lead generation – what we like to call Social Selling – is where the most successful salespeople are concentrating their efforts in today's extremely competitive digital marketing landscape. We can teach you and your team how to master social selling.
A paid advertising strategy allows you to immediately connect with people who are searching for your products or services. By leveraging granular control over your marketing performance, paid ads allow you to reach target customers based on multiple dimensions including device, time, and location.