Summary:
As you become more active on LinkedIn, push and challenge your boundaries to brainstorm new and innovative
social media marketing
tactics to continue growing your company's online reputation and brand.
Editor's Note: This post was originally published in August 2019 and has been updated with additional content in January 2022.
LinkedIn has become a vital social media tool for brands and businesses. Your customers and prospective customers are on LinkedIn. Your investors and key stakeholders are on LinkedIn. Your employees and potential employees are on LinkedIn. With that, reputation management has become a crucial part of many businesses' LinkedIn marketing strategy.
Why is it important to grow your online reputation and brand on LinkedIn?
According to Hootsuite, as the top-rated social network for lead generation, LinkedIn has become one of the most important social media platforms to invest in. Maintaining your online reputation and brand on LinkedIn can help build leads organically, grow your professional reputation, and increase your brand's credibility and trust.
Now that it's time to up your game on LinkedIn, the first step is to make sure your Company Page is detailed and up-to-date. This is crucial if you're looking to grow your audience and drive positive business results. With over 722 million users on LinkedIn, a detailed Company Page allows users to learn about your business, your brand, and job opportunities within your company. It is also a great platform to demonstrate your brand's thought leadership to your audience.
Having an incomplete LinkedIn Company Page won't attract as many users to your page. Here are 11 tips to grow your online reputation and brand on LinkedIn:
Tip #1: Ensure that branding is consistent across LinkedIn
In order to grow your online reputation on LinkedIn, you need to ensure that your company's branding is consistent across the platform. Many businesses and brands are actively using LinkedIn as a brand-building tool. This means making sure that the branding on your LinkedIn page mirrors the branding on your company's website. Make sure you include your logo, company description, and a banner image to establish and sustain your company's professional presence. This plays a fundamental role in acquiring new clients and retaining old ones.
Tip #2: Incorporate rich-content features
LinkedIn has become one of the top social media platforms for businesses and brands to demonstrate their thought leadership and expertise. If you're looking to continually grow your online reputation and brand on LinkedIn, it's important to evaluate and brainstorm the breadth and variety of content you are sharing on your company's page.
What type of content will appeal to and grow your LinkedIn audience? What do your followers want to know? These are key questions you should be constantly asking yourself. With that, a great tip to grow your online reputation is to incorporate rich-content features in your LinkedIn content strategy.
Nike does an excellent job of maintaining a strong online reputation and brand on LinkedIn. They're consistently incorporating rich media to tell their brand's story in an engaging and compelling way.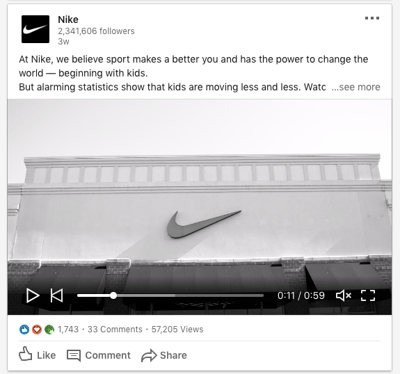 Incorporating rich media allows businesses and brands to offer a "richer" and more dynamic user experience. This encompasses any and all content that deviates from the generic static images and text. For example, videos are a key example of rich media content that you can use to ignite your marketing campaigns. Just like how videos can increase engagement with your blog posts, they can also increase engagement on your LinkedIn page. Other forms of rich media content include podcasts, e-books, whitepapers, and any other interactive content.
Tip #3: Make use of your existing content streams
Don't know what type of content to post on your LinkedIn company page to grow your online reputation? It's time to be resourceful! Do a content audit on the different platforms that you are already active on and repost content that has performed well on those platforms to LinkedIn. What content received the most Facebook or Twitter likes? Which posts had the most retweets or replies? Taking content from existing content streams can help build your brand on LinkedIn and can help you gain access to a whole new audience.
Tip #4: Experiment with sponsored updates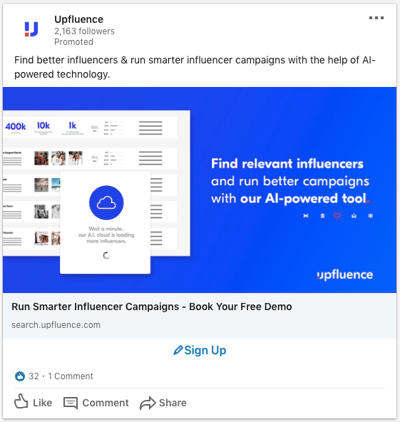 Sponsored updates are a unique feature offered by LinkedIn for companies who want to boost their posts on the LinkedIn platform. It provides companies with the opportunity to reach a wider audience beyond just their followers. Similar to Facebook or Instagram advertising or boosted posts, sponsored updates on LinkedIn allow you to expand your reach and target specific audiences.
Tip #5: Participate in key groups and encourage colleagues/employees to connect
Growing your online reputation and brand on LinkedIn is a two-way street. Not only do you have to make sure your company page is always up-to-date and populated with relevant content. It is also key to get involved within the LinkedIn community. This means participating in LinkedIn groups and communities and joining in the conversations within and across your network. This can help build a closer relationship between your brand and your audience.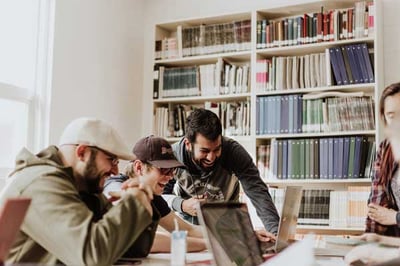 Another tip to grow your online reputation and brand on LinkedIn is to encourage your colleagues and employees to connect and engage on the platform. A collective effort goes a long way, and your brand has much wider exposure when colleagues and employees also actively put in the effort to maintain the business or brand's image.
Tip #6: Define your audiences better for better lead generation
Are you reaching your targeted audience? Your target audience is a key to generating leads on LinkedIn and raising awareness of your brand. Better-defined audiences lead to better lead generation. To define your audience better, you need to do your research and find the key characteristics of your customers or clients.
For example, if you are looking for professionals within the digital marketing industry who use Linkedin, you should look at targeting people with "digital marketing" in their job title or LinkedIn profile. Many of these professionals will also be in digital marketing groups on LinkedIn or follow pages and companies related to digital marketing. If you are selling products for B2B professionals, you should look at targeting B2B marketers or industrial leaders.
Ask yourself, who is likely to decide to use your business products or services, or give recommendations to those who will be interested in purchasing or using your services. You can view your LinkedIn analytics and see who is engaging in your posts or do marketing research to find defined leads.
Your updates appear directly in a follower's LinkedIn feed
When you update your LinkedIn profile or post, your activity will appear directly in a follower's LinkedIn feed. What this means for you is that your posts, as well as activity, need to be professional and engaging at all times. LinkedIn is strict about spam and as a result, an AI bot checks all content posted by businesses or individuals. You need to ensure that your content contains high-quality material and that your posts are directed to your target audience, without looking like a spam advertisement. Use catchy phrases and headings to grab your reader's attention while they scroll their feed.
Post content that your target audience will want to read
Sharing relevant content that is engaging to your audience will not only capture their attention but also help your content to be indexed by Google. Good content marketing with relevant keywords will help you improve your search engine rankings and boost your company's reputation. The topics you should use should be directed to your targeted audience demographics, interests, and purchasing decisions. Consult an SEO specialist for help with relevant keywords for optimal results.
Tip #7: Use images
A good visual will grab the reader's attention better than text. Adding an image to a text or article post will help you to get more "likes" and views on your post. An increase in likes and post views will lead to more readers visiting your Linkedin Profile - leading to more brand awareness and potential followers. You can use the LinkedIn Publishing Platform to add images anywhere within the article. The more relatable and powerful your image is to your target market, the more likely you will grab the reader's attention, create engagement and start a conversation.
Images garner over six times more engagement than text-only content
According to LinkedIn, images lead to better engagement than text-only content. However, to ensure this engagement is received, you need to use good-quality images.
Here are some tips when adding images to your content:
Only use high-quality images and a high-resolution, avoid unprofessional, inappropriate, or offensive images.
Consult a graphic designer or marketing team for branded images personalized to your business.
Try using graphic design software such as Canva or Photoshop.
Keep your post image size within 1200 x 1200 for desktop and 1200 x 628 for mobile.
If you are sharing a link, keep your image size within 1200 x 627
Tip #8: Boost your content directly in your audience's feed, using Sponsored Content
Boost your followers and audience by making use of LinkedIn Sponsored Content. Sponsored Content appears directly in your audience's feed and allows you to personalize content according to LinkedIn's audience profile data. Sponsored Content allows for four different formats of ads: single image ads, video ads, event ads, and carousel ads. Each format allows you to reach your targeted audience, build brand awareness and drive leads.
Sponsored ads can help you to promote events in your company, showcase your achievements, and share thought leadership. After you create your content with Sponsored Content, LinkedIn even allows you to measure its performance so you can analyze the performance of your paid marketing campaign and adjust where necessary.
Tip #9: Use Native LinkedIn Video
LinkedIn Native gives users the option to upload videos directly on the platform. Videos can be between 30 seconds to 5 minutes. As with images, creating and posting a video will increase the likelihood of capturing the audience's attention and engagement with your post. With LinkedIn's algorithm, videos will reach the top of the users' feed and highlight your business, products, or service offering - helping you to grow your brand. When using video options, add 3 lines of text to the video (or more) to increase the chances of attracting viewers, as well as to increase dwell time on your post.
Tip #10: Take advantage of LinkedIn's additional features
LinkedIn has many features that help businesses to grow their brand and promote their product or services. Some of these features can also be utilized to help your brand to gain more followers.
Additional features include:
LinkedIn Publishing: Publishing helps you to write and share content publically to reach beyond your existing connections. Public options can target audiences that are not yet even logged in to the platform, broadening your brand awareness and credibility.
LinkedIn Marketing Solutions: Helps you to measure and optimize your marketing campaigns and ads all in one place.
LinkedIn Sales Solutions: Helps to generate sales, build leads, and find the right market.
LinkedIn Learning: Learn more marketing tips or build your team's marketing skills with LinkedIn Learning courses.
Tip #11: Grow your voice as a thought leader in your industry
Thought leadership is important to position your brand and establish your credibility in your industry. It also increases visibility and helps you to reach your target audience. To become a thought leader, you need to create connections and deliver value to these connections. Here is how to grow your voice and leave a mark in your industries:
Reach out to those who have viewed your profile
Look at the "Who's Viewed Your Profile" section and if the individual is someone of interest to you or your business, or a possible client or customer. Reach out to them via a personalized connection request. If your company has lots of profile views or engagement per day, it may be useful to hire a social media manager to help you with this task.


Use LinkedIn as a follow-up procedure
Follow up your messages and lead prospects on Linkedin as you would with an email follow-up. Following up with your connections shows them that you genuinely believe in your brand, product, or service and that you can offer them value.


Increase your page views by viewing others' profiles
When people notice that you have been viewing their profile, they are more likely to view yours back. By doing this, you increase your page views from potential leads.


Let others know who you are
Take the initiative and reach out to your connections and introduce yourself. Keep your profile updated with your headline, description, and job title. You can also join groups to get to connect with people in your industry.


Message those you aren't connected to through Open Profile
The Open Profile option on LinkedIn allows members to message you without the use of InMail. It is a free option that lets you connect to those you have not yet connected with. To use this option for your account, turn on Premium Profile visibility and toggle to Open Profile.
As you become more active on LinkedIn, push and challenge your boundaries to brainstorm new and innovative ways to continue growing your company's online reputation and brand. Take the time to see what other businesses and brands are doing, and don't hesitate to find and experiment with new tactics.