Big data refers to the cumulative data sets that your company acquires. This includes customer information, statistics and any other relevant business information that gets generated in your business. According to contenttools.com, only 12% of the data that a company generates is used, meaning that 88% of the information available out there can be transformed into valuable content.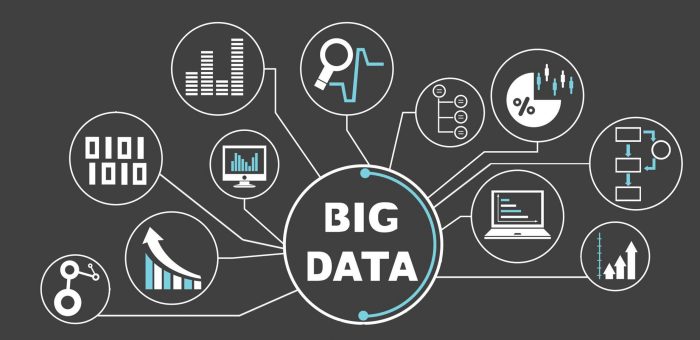 While many retailers have already started using big data to identify shopping trends for years, using information that the company has generated to drive marketing efforts is still a relatively new sphere. If you consider the demographic data, inefficiencies in workflow, and regional trends that can be identified with big data, then it would make sense to use these insights to inform the type of content you create. These are just some of the ways that big data can help your content marketing efforts in 2017 and beyond:
Understand your target market better
Big data can give you the information you need about your target audiences, such as average ages, income brackets, geographical locations, and ethnicities. For example, the way you write your content will be very different if your target audience is well-off baby boomers, as opposed to recent graduates. Using this information to create reader profiles and personas will help you to create more tailored content for your readership.
Send the right message
You can use big data to find out what issues and topics have the greatest impact on your customers. Knowing what makes them tick, what they aspire towards, and how they make decisions will help you create the content messages that strike a chord with your target audience.
Infographics
The statistics and business information that gets generated can be used to create different types of content. Infographics are an excellent way to provide compelling information to support your blog posts or any other kind of content that you create. Consider showing your customers infographics about popular products, promotion uptake, and regional trends.
Show trends and stats
Some companies are using their own business intelligence to create content ideas. The OK Cupid blog, for example, is full of interesting statistics and titbits on dating patterns, sociological patterns, and relationship trends. The dating website polls their audience and uses matching trends to find links between, for example, educational history and relationship status, race and attraction, as well as online interactions of daters.
These types of insights can be illuminating for their target audience, and it's often even newsworthy enough to get picked up by the press. If you are creating shareable content that makes its way into mainstream media, then you will be able to generate considerable traffic to your blog, and you will also be able to benefit from the brand awareness that goes along with being published in these sites. Big data can give brands the information they need to create captivating and intriguing content.
The need to link it all together
While big data can go a long way in generating a buzz about your brand and creating compelling content, it doesn't necessarily mean that the people reading your content will be buying your products or services. This is where you have to get smart with your content marketing.
To take a reader to a buyer, you need a steady stream of content that can lead a person down the sales funnel. Omni-channel marketing, where you can create a regular reader out of a person via email, social media marketing, blog marketing and mobile marketing, is the key to building a beneficial relationship with someone who is reading your content.
Gone are the days where content marketers could randomly put content together and hope for the best. Creating content takes time and effort, so using data to your advantage is the best way to find out how you can get the most bang for your buck.
Big data is a powerful resource to shape your content marketing efforts and understand more about your target audience. Mining your data in smart ways so that you can tap into useful insights from your existing customer base can help you create content ideas that are worth sharing. Your next step is to go the extra mile to find out how you can turn these readers into customers.
For companies who don't necessarily have big data tools at their disposal, there are other ways to get more insight into your customers and use these insights for content ideas. Social media listening tools, for example, can help you pick up on trends in your industry that you can tap. You can also use normal keyword research to pick up on long tail keywords to incorporate into your content marketing strategy. Data is available in all shapes and forms, so starting with what makes sense is the first step in the right direction.