About one third of world's population uses the Internet. This is a natural part of our everyday lives at home, work and in spare time. As the Internet is now such a common thing it has caused a situation where traditional media channels lose their market share to Internet and new media. Internet has become the number one marketing channel in UK and USA and is the fastest growing media channel.
At a local level, the proliferation of the Internet has caused many problems. A decade ago, people didn't know what Internet marketing was or why they should care about it. Today, however, everybody is concerned with Internet marketing opportunities and channels. There are many service providers and each one of them offers their own services – websites, SEO, banner ads, social media, mobile marketing, adwords, etc. Entrepreneurs need to see the whole Internet marketing package and not focus on only one opportunity. In this post I focus on all main Internet marketing opportunities with short descriptions.
There are eight Internet marketing channels:
• Website
• Display ads
• Paid advertising on search engines
• SEO
• E-mail
• Social media
• Mobile marketing
• Analytics
Website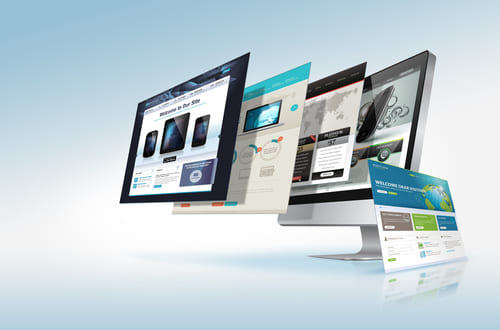 Most entrepreneurs and business owners should have reached an understanding that a great website is the core of an Internet marketing strategy. This is the environment where information is shared, client habits are learned through analytics, and new orders are received. How great! But what is a good website and how does it cost?
There are numerous service providers who all tell their own story. Some emphasize design, some praise their own CRM, some talk about SEO and fewer about analytics and conversion. Let's make one thing clear – according to Google latest algorithm update, it all counts! It's like building a house where you cannot argue which one is more important – a door, a window or the roof?
The main purpose of a company website is to be the promotional and sales channel. You gain a little benefit of a bling-bling design and pretty pictures when your website is not visible on search. The internet is cruel – from millions of websites the potential client must find yours! Moreover, if they find your website, they can leave immediately if your website is not impressive enough.
The time has passed where you could save your business with a budget website. My opinion – if you do something, put real effort and invest beyond tomorrow. A website is like your virtual office. But when we analyze where businesses invest their money it's rather their physical office not their virtual one although the virtual office gets a lot more visitors.
If the budget is tight, you can think about do-it-yourself. It's more time consuming but with enough dedication you get knowledge that helps to avoid potential mistakes in the future that may occur when ordering a website.
Advice: If you build a website, keep in mind the long perspective. Imagine the website to be your office and will mostly likely need a redesign in the future.
Display Ads
Display ads have historically been one of the first Internet marketing channels (first banner ad appeared in 1994). that are widely used today as well. Banners are mainly used to communicate fast marketing message to wide audience. Big news sites and portals enable to choose your target audience quite precisely.
Some service providers deal with display ad exchange which makes managing the ads easier. For example, AdSense enables to adapt the ad with the page content and the advertisers have no need to search all the webpages that correspond to their ad content.
Display ads are effective when the budget is big enough. Consumers have developed banner blindness against internet ads and they find the ads annoying.
Advice: When you use display ads, make sure to measure results. The service provider may present the results in a good light but as we know you'd better check than have a blind trust.
Paid Search Advertising
The easiest way to achieve top rankings on search is paid advertising. It's called PPC (pay-per-click) and is an effective promotional tool in many fields. The success depends on ad optimization.
You need to analyze the results and make sure to keep low costs with maximum benefit. There are millions of search queries made every day on Google, Bing, Yandex and other popular search engines.
More than 90% of users never watch beyond first search result page. So make sure your ads are on first page when using paid advertising. Read more about how Google PPC advertising works.
Advice: Use paid advertising to make a market survey. Ads help you to find out what keywords/products/services are more effective (competing) and which one are not. Optimize your ads not according to click-thru rate but by efficiency – which ads bring real value, sales and queries?
SEO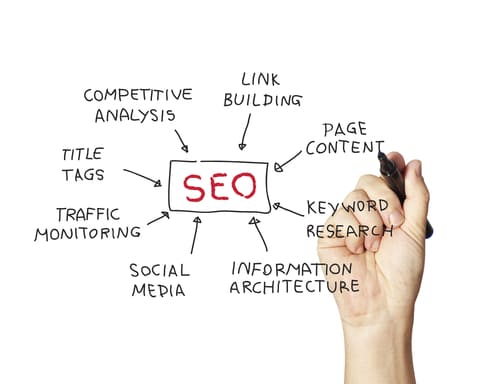 While paid advertising only works as long as you feed the Google with silver coins, the SEO results last for months, even years. The idea is simple – choose relevant keywords you want to rank on Google's first page. After that be ready for a long journey where you must know technical tricks, produce tons of fresh, unique and quality content, get yourself into link building and willing to do that constantly! You can read more about SEO and what to do/avoid.
SEO is hard to predict, just like the weather forecast. Google is constantly changing its algorithms to improve the quality of search results. It's easier (and cheaper) to buy in the service and trust professionals. You can and must keep an eye on results with analytics.
Advice: Don't try to cheat the system or use somebody who uses frowned-upon tactics! Search engine algorithms can identify cheaters and the punishment is removing your site from indexing.
Email Marketing
E-mail is still one of the most personal marketing channels. E-mail reaches to a personal mailbox, has a personal touch and is subscribed by the person itself. All this makes it a marketing channel of great potential that should not be left in the shadow of new media.
You can do e-mail marketing 2 ways: spam or not spam. Spam is all e-mails that the addressee hasn't give its permission and that usually doesn't meet their interests.
Different researches show that e-mail is an important everyday information source and e-mails are checked multiple times a day. E-mail marketing is fast, effective and affordable way to create and maintain relations with existing and future clients.
Let your service provider create you an e-mail template that you can use regularly. There are various e-mail service providers that offer more than just the ability to send e-mails. Think about autoresponders and create an e-mail marketing campaign that brings you value in long term!
Advice: Start collecting your own list NOW! Make sure you segment the list by interest or other important features. Do not let the list go rotten, be consistent with your e-mails.
Social Media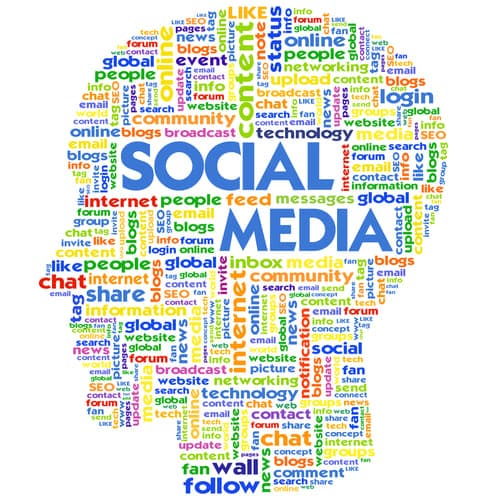 Social media is a revolution. So they say. And so it is. WSI Internet marketing trends report states that social media advertising costs will increase rapidly both in Eastern and Western Europe. When social media ad cost volume in 2011 was 199 million dollars in East-Europe, then the number will grow up to 308 million in 2014. This is a 160% growth! Western-Europe moves the same trail, having a 75% of growth during the same years. There is also a prediction that social media ad costs will increase in overall internet marketing ad cost volume.
Consumers have rapidly adopted social media as a new information channel that has turned into major news consumption source. E-marketer has predicted that by 2014 one quarter of the whole population will be using social media.
Most popular social media networks are Facebook, Twitter, Google+, LinkedIn, Blogger, Pinterest, Tumblr, MySpace, Wikia and WordPress.
Advice: Do not think that social media is equivalent to a website. Facebook has different objectives than your own site. Although Facebook offers numerous abilities to function as perfectly as your website (like using tabs, Facebook store etc.) you must keep in mind that Facebook can change its game rules any time they want. Website is on the other hand 100% under your command. Learn from this example!
Mobile Marketing
The success of smartphones and tablets sales has turned the mobile internet usage popular. In 2012 about half of European nation owned a smartphone. Mobile is not the future anymore, its present. You can already do the same actions with your smartphone that you can with your computer. Only the screen is smaller. This is a real challenge for businesses as a regular website won't meet the needs of a mobile user. When consumers have changed bigger screen to a smaller one it's time for businesses to adopt mobile marketing channels (website, SEO, AdWords, newsletters etc.). There are basically 4 options: app, wrapper (almost like an app but cheaper and less functional), custom designed mobile web or a responsive web design.
Advice: If you're planning to build a new website, make sure it's responsive. A website that fits with all screens is a competitive advantage you cannot afford to miss.
Analytics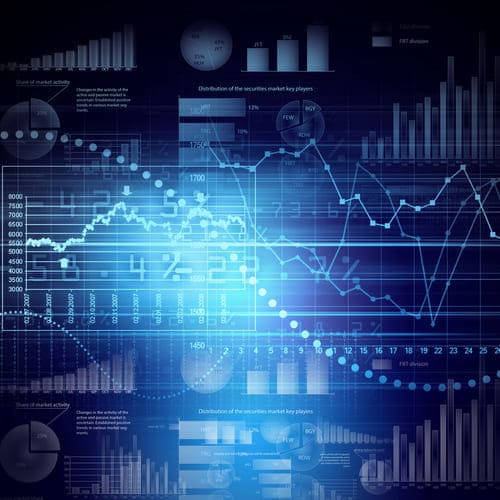 Data needs analysing. Even if it seems boring and difficult, it's manageable when you bother to learn just a bit. Think about analytics as a great investment that shows your clients habits and your business weaknesses and strengths. Knowing the pitfalls helps you to improve your marketing and get better results the next time.
You have no excuses to skip analytics as Google Analytics, a powerful analytics tool, is completely free of charge. The challenge is thou knowing how to make correct conclusions and what data to compare. Read more, how to use Google Analytics more effectively.
Advice: Set up a Google Analytics on your website and monitor the results at least once a month (preferably once a week). Try to make logical conclusions about what visitors find interesting (goals) and what is your complete waste of time (bounce rate).
Final Thoughts
Internet marketing is 8 different but closely related marketing channels that need deeper knowledge to be successful in. Internet marketing must be taken as a whole process not each channels separately. Everything starts with strategy and goals that are followed by planning, execution, analyzing and making changes.
The wide distribution of the internet offers companies the opportunity to be visible both in local and global level. The more ambitious are the company's plans, the more you need expert advice how to be successful and set up a strategy that will bring you fortune today and in the future.