Summary: Digital marketing is about anticipating and catering to the customers' needs, but what if the customers' role keeps changing? Read more here.
Editor's Note: This post was originally published in August 2019 and has been updated with updated and new content in July 2022.
The role of the customer is changing. Nowadays, customers hold higher expectations for the companies and brands they support and work with, especially due to the amount of easily accessible information and data out there. Everyday consumers are also making an effort to support purpose-driven brands, which plays a significant role in affecting their consumer behaviors and purchasing decisions.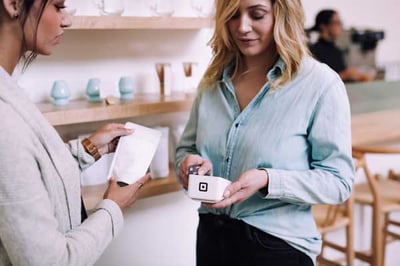 As a result, companies, and brands are no longer building their marketing strategy solely around the goal to accelerate business acquisitions anymore. They are now looking deeper into creating connected experiences with the help of data, and insights, and by leveraging new tools such as marketing automation and intelligence. These tools and resources are extremely helpful to ensure that their marketing efforts are helping their brand stay relevant to their customers.
What Does "Digital Marketing" Mean?
Before we discuss how the roles of digital marketers and customers are changing, let's establish exactly what we are talking about when it comes to digital marketing. Digital marketing is the general term applied to all marketing activities that take place online. At their highest level, these activities have two complementary functions: brand building and lead generation. In order to achieve a business's goals in these areas, digital marketers design data-driven campaigns intended to reach the company's ideal customers. Higher-end strategies are devised to reach these goals, incorporating a variety of digital marketing tactics, including content marketing, social media marketing, email marketing, landing pages, search engine optimization (SEO), and website design.
When digital marketing is well planned and executed, it can enable companies to reach new audiences; design and implement "hyper-targeted" marketing with regard to location, demographics, and other factors; increase the cost-efficiency of their marketing; get measurable results, and personalize their campaigns. Unlike traditional marketing, digital marketing strategies are easy to adjust and adapt quickly. Digital moves at high speed, and that means that digital marketers can and should adjust rapidly, adapting and changing the content as they go. Communications can be carefully tailored to reach customers at different stages of the sales funnel.
Digital marketing levels the playing field for big brands and small businesses. Both gain access to social media networks that can deliver personalized messaging, as well as streamlined email marketing. It is quite possible for a new, upstart brand to break into markets previously dominated by well-established corporate brands.
What are the Roles of a Digital Marketer?
As the planners and implementers of digital marketing strategies, digital marketers are responsible for using a variety of channels to help their clients build their brand awareness in the digital space and generate leads. The channels we use include:
Company websites
Social media networks
Search engines
Email marketing
Mobile apps
Online display ads
Blogs and other content
Unlike traditional marketers, digital marketers don't just generate content and marketing strategies based on estimates and projections regarding target markets and their preferences. We use measurable analytics to devise carefully targeted campaigns, optimized to reach a set of carefully researched buyer personas.
How Does Digital Marketing Affect Customers?
Digital marketing affects consumer behavior in a variety of ways. With most of the world spending so much of its work and leisure time online, digital marketing tactics are able to reach consumers in ways that traditional marketing never could. The key is the instant availability of relevant information. At whatever time of day, consumers can go online and shop, research products in which they have an interest, read reviews, and compare competing products.
It has also become easier to foster customer loyalty through online channels. Brands can offer their customers a better understanding of their products by providing all the necessary content through their websites. They can engage customers and build transparent relationships, developing trust and buy-in through great content, special offers, and responsive customer support.
Brands can also engage in organic brand building through digital word of mouth. Once they have established good relationships with customers through social media and other channels, these users will then spread the word to their own friends, supporters, and followers.
By offering personalized shopping experiences, companies can make shopping easier and more convenient for their customers. These curated shopping experiences affect the way in which consumers do their spending, and also help to foster repeat purchases and brand loyalty.
How Can Digital Marketing Help Consumers?
Digital marketing offers a number of benefits to consumers:
It helps to keep consumers up to date. In a rapidly changing online world, digital marketing can keep consumers current as trends advance. As new products, issues, and needs emerge, digital marketers can inform their customers and prompt them to adjust their buying preferences and priorities accordingly.
It offers fast, convenient service 24/7. By going online, people can access information and buy what they need quickly and without any fuss. Consumers see and engage with marketing material in their own time and make their purchases according to their own schedules and preferences.
It helps build stronger relationships between customers and brands. Consumers have more choices than ever. Especially when shopping online, they have the time and information available to take their time and choose carefully between the available options. Although this can make it more challenging for companies to compete, it also gives them the opportunity to build relationships and develop trust with their target market. Consumers engage with marketing content and gradually develop familiarity and trust.
It creates a personalized experience. Every customer wants to feel unique and valued. Online marketing makes this possible. As you learn more about each client's preferences, you can offer them marketing material that is tailored to their needs and tastes. Customers receive marketing communications that speak directly to them, cutting through the clutter and spam they may find in their inboxes or social media feeds.
It gives customers options. Every consumer wants to have options - within reason. A simple Google search will turn up hundreds, if not thousands of possible solutions to a particular want or need. Customers don't necessarily want to be flooded with options in this way. They want relevant options, where they can see and assess the meaningful differences between them. Digital marketing can serve customers a manageable set of options tailored to specific wants and search queries. Customers can choose what they want from the best available options without having to wade through scores of virtually undifferentiated product offerings.
There is an Increasing Emphasis on the Customer Experience
As I mentioned earlier, customers' expectations are changing the way many companies and brands do business. More importantly, it is changing the way many companies and brands do marketing. Customers expect businesses and brands to know exactly what they want and they are seeking meaningful and relevant interactions.
There is now a stronger emphasis on the customer experience (CX) and it is becoming increasingly important within the realm of marketing. It's time to shift your mindset and start approaching your marketing efforts with a "customer first" mindset.
With that, more and more people have been talking about the importance of data and its positive impact on enhancing the customer experience. Data-driven businesses are on the rise and many of them are exploring and using data-driven creativity to map out their customer journey. As a result, this helps brands manage customers' expectations and create an engaging experience. Through building a collaborative culture, companies and brands are able to unlock the potential to accommodate the changing role of the customer.
How can Companies and Brands Stay Relatable to their Customers in 2022 and Beyond?
Now that we've discussed the "what", it's time to discuss the "how". With the changing role of the customer, how can companies and brands stay relatable to their customers in 2022 and beyond?
Create targeted in-depth customer profiles
Now that the focus has shifted to the customer, it's important to take the time to create targeted, in-depth customer profiles. Getting into the habit of doing this will help you gain a deeper understanding of consumer behavior, what your customers like and don't like, and how you can formulate and segment your marketing strategy for different targeted audiences.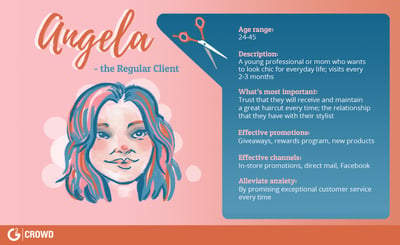 Elements to consider when creating customer profiles can include:
Age or age range
Gender
Geographical location
Level of education
Occupation
General income level
Lifestyle & hobbies
Shopping habits
Conduct A/B tests to figure out what works and what doesn't
Using cross-channel data to design, personalize, and test different marketing campaigns can result in positive outcomes when it comes to reaching and engaging with customers. This may also be an opportune time to experiment with conducting A/B tests to help potential customers move more effectively through the marketing funnel.
Work with a marketing agency to help manage customer expectations
There may be instances when it becomes hard to keep up with increased customer expectations, especially if you have a relatively small marketing team and limited resources. With increasing demands from customers, it may be beneficial to consider outsourcing your digital marketing efforts to help manage customers' expectations. Based on Glassdoor data from 2018, the national average salary for a digital marketing manager can be as steep as $77,015 for just one employee. If you think about it, adding a whole in-house team of marketing experts would cost anywhere between $700,000 to over $1,000,000 annually.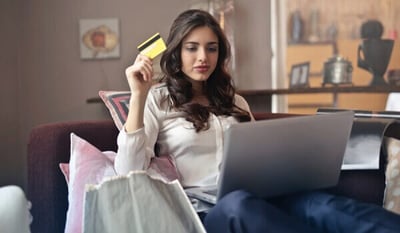 It's important to identify any gaps within your marketing department and consider key factors when comparing in-house marketing teams against outsourced marketing agencies. Working with an outsourced marketing agency is beneficial if you require:
The need for wide-ranging skill sets
A desire to keep a competitive edge with industry best practices
A larger network of brainpower
Access to tools and platforms
Oftentimes, many business owners and solopreneurs go at their digital marketing efforts alone. With the role of the customer changing, it may become slightly challenging and overwhelming. Working with a marketing agency is better than going at it alone because it solves the "time is money" problem, it keeps you out of the sell-do loop, and it provides knowledge (and we all know that knowledge is power).
---
As you continue to evolve your digital marketing efforts around your customers, think of different ways you can manage their expectations. The role of the customer will only become more significant from here on out. Make sure you invest in the right tools and resources and put your best foot forward.