Co-Founder Dan Monaghan Highlights Social Selling as an Example of Global Internet Trends that Companies Should Leverage
Toronto, Canada, November 29, 2017 – WSI, the world's largest network of Digital Marketing Consultants was in Costa Rica earlier this month at the Essential B2B Forum 2017, an event organized by Costa Rica's country brand, Essential Costa Rica. WSI Co-Founder, Dan Monaghan, the main speaker of the event, had the audience spellbound with his presentation on how businesses can optimize the potential of the Internet to achieve growth and more significant return on their market investments. Dan used the example of Social Selling as an innovative trend that companies can leverage to position themselves effectively. WSI's presentation was appreciated as relevant and interesting by the audience comprising of 500+ decision makers from over 200 companies across industries like food, agriculture, services, technological and tourism.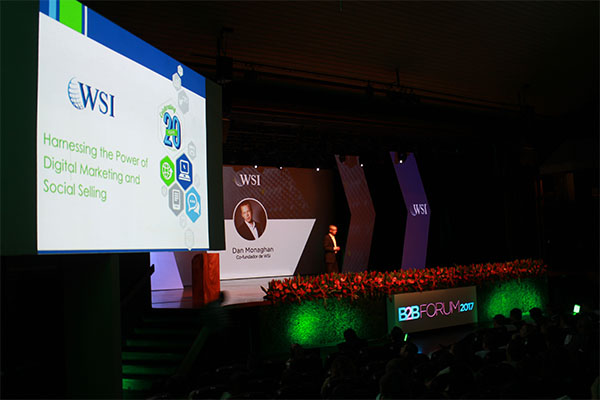 Expressing his delight at Dan's session, Kenneth Moreno, Country Brand Promoter, PROCOMER said, "The objective of the event was to present new global trends like sustainability and digital technologies as new ways to support businesses operating inside and outside Costa Rica. We are thrilled with the way Dan Monaghan's presentation aligned with our goals and acknowledge WSI's expertise in digital marketing. It was an amazing experience to interact and learn from Dan who is such a sought-after speaker and thought leader in the fields of technology and digital marketing. We appreciate him traveling here to speak to our Cuban business community."
Dan Monaghan, Co-Founder, WSI said, "It was wonderful to participate in an event that enabled the sharing of some brilliant ideas on the current digital marketing environment across the globe. I was impressed by the Costa Rican business community's foresight in understanding the role digital marketing will play in shaping their futures. I can see tremendous potential in what they can achieve, and I am excited to see WSI become a part of their expansion and profitability plans.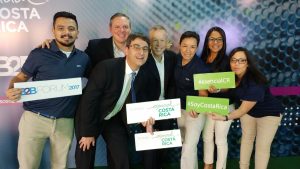 During his trip, Dan also met with senior staff members of PROCOMER (National Exports Promoting Agency), CINDE (National Foreign Investing Promoting Agency), and the other speakers of the event. The WSI team in Costa Rica also received some valuable advice from the Co-Founder of the company on the direction they want to take for their business.
About WSI – we simplify the Internet:

WSI is the world's largest network of Digital Marketing Consultants with its head office in Toronto, Canada. WSI Digital Marketing Consultants have helped thousands of small and medium-sized businesses realize their online marketing potential. By using innovative Internet technologies and advanced digital marketing strategies, businesses can have a WSI Digital Marketing System tailored to their individual needs to elevate their Internet presence and profitability to new levels. In 2017, WSI received 7 Awards at the Annual WebAwards organized by the Web Marketing Association (WMA), bringing their total WMA Award tally to 75. With the support and cooperation of its customers, Consultant network, employees, suppliers, and charitable organizations, WSI as a collective organization is dedicated to helping make child poverty history through its global outreach program www.makechildpovertyhistory.org.
For more information about WSI, please visit our website at www.wsiworld.com and check out the digital services we offer to our clients.