WSI to Make a Presentation on Digital Technologies Driving Business Growth to 400+ Audience at Event Organized by Costa Rica's Country Brand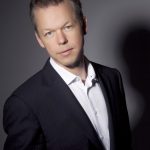 WSI, the world's largest network of Digital Marketing Consultants, has announced that its Co-Founder, Dan Monaghan will be the main speaker at Essential B2B Forum 2017 organized by Costa Rica's country brand, Essential Costa Rica on November 21st, 2017. The event, happening at the National Auditorium in San José, Costa Rica will highlight global trends such as sustainability, technology, and digital marketing as new ways to boost business. The sessions will focus on the impact these trends will have on the business world, specifically in Costa Rica. Dan will share his extensive knowledge of digital strategies with representatives from more than 200 companies who support the Essential COSTA RICA brand at this exclusive event. Attendees will include CEOs, decisions makers, investors, presidents and executive directors from different chambers of commerce and others special guests.
Commenting on the upcoming event, Dan Monaghan, Co-Founder, WSI said, "I am excited to be a part of this fantastic event organized by Essential Costa Rica and share my insights on current digital marketing trends that are affecting companies of all sizes across the world. At WSI, we have helped hundreds of thousands of businesses leverage the internet and its many marketing opportunities over our more than 20 years in business. During my visit, I will focus on the digital technologies driving the growth of businesses including social selling. I am confident that the Costa Rican companies in attendance will find this knowledge beneficial in optimizing their overall profitability and growth."
The Country Brand, Essential COSTA RICA is the joint effort of 5 organizations - PROCOMER, the Ministry of Culture, ICT, Cinde, and Comex. It aims to position Costa Rica in the minds of potential tourists, international buyers, and investors in the sectors of tourism, foreign trade, FD investment, and culture. Essential COSTA RICA organizes an annual meeting of more than 200 companies every year. In 2017, their annual event will see over 400 guests attending three sessions. Dan Monaghan from WSI will be the main presenter at the event, conducting a session on social selling and effectively leveraging social networks like LinkedIn to improve business results and efficiency.
Expressing his pleasure at having WSI attend the event, Kenneth Moreno, Country Brand Promoter, PROCOMER said, "We are thrilled to have Dan Monaghan as a speaker at our event. Not only is he an amazing speaker, but his knowledge of digital marketing is extensive and unparalleled. At Essential COSTA RICA, we understand the crucial role that the Internet will play in shaping our country's economic growth. We are confident that our invitees are going to benefit tremendously from Dan Monaghan and WSI's cumulative experience in the digital marketing universe."
A prolific speaker, author, and entrepreneur, Dan Monaghan will also meet up with Costa Rica based WSI Digital Marketing Consultants and clients during his trip.
About WSI – we simplify the Internet:
WSI is the world's largest network of Digital Marketing Consultants with its head office in Toronto, Canada. WSI Digital Marketing Consultants have helped thousands of small and medium-sized businesses realize their online marketing potential. By using innovative Internet technologies and advanced digital marketing strategies, businesses can have a WSI Digital Marketing System tailored to their individual needs to elevate their Internet presence and profitability to new levels. In 2017, WSI received 7 Awards at the Annual WebAwards organized by the Web Marketing Association (WMA), bringing their total WMA Award tally to 75. With the support and cooperation of its customers, Consultant network, employees, suppliers, and charitable organizations, WSI as a collective organization is dedicated to helping make child poverty history through its global outreach program www.makechildpovertyhistory.org.
For more information about WSI, please visit our website at www.wsiworld.com and check out the digital services we offer to our clients.