New President Resolves to Accelerate WSI's Global Brand Expansion Plans
WSI, the world's largest network of Digital Marketing Consultants today announced the appointment of Valerie Brown-Dufour as its President. Valerie has played a vital role in providing strategic directions to the company's operations across various departments since 1999. Prior to this promotion, she was the Chief Operating Officer at WSI. In this role, she was responsible for providing support and education to the company's global franchise system and managing the innovation of the WSI business model.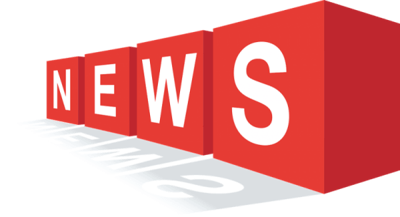 Announcing this appointment, Mark Dobson, Co-Founder & CEO, WSI said, "The entire WSI network joins me in congratulating Valerie as she takes on her new position. Over the last few years, Valerie has progressed through roles of increasing responsibility within the organization, proving her capability as a leader. She has a deep appreciation for and understanding of the needs of our franchisees and the industry in which we operate. She is a strategic thought-leader focused on building a successful future for WSI and all our stakeholders. I am confident that under her direction, WSI will not only continue to grow its global brand but also scale to bigger heights."
Accepting the role, Valerie Brown-Dufour, President, WSI commented "I am thankful for the confidence that the board and the network have placed in me. I will continue to work towards WSI's growth as I have done in the past. Since I have the support of some of the world's leading digital marketers, I am confident that I will be able to reinforce WSI's brand as the world's largest and most innovative digital marketing agency."
In her previous roles within the organization, Valerie Brown-Dufour has spearheaded many of WSI's successful initiatives including the patent-pending WSI Lifecycle process, training programs, and its support, sales, and marketing methodologies. She has also worked closely with the WSI Board to define the strategy and direction necessary to deliver the company's value proposition.
About WSI
WSI is the world's largest network of Digital Marketing Consultants with its head office in Toronto, Canada. WSI Digital Marketing Consultants have helped thousands of businesses realize their online marketing potential. By using innovative Internet technologies and advanced digital marketing strategies, businesses can have a WSI Digital Marketing Strategy tailored to their individual needs to elevate their Internet presence and profitability to new levels. WSI received 7 Awards in the 2017 WebAwards, produced by the Web Marketing Association (WMA), bringing our total awards tally to 75. With the support and cooperation of its customers, Consultant network, employees, suppliers, and charitable organizations, WSI aims to help make child poverty history through its global outreach program.
For more information about WSI's offerings and business opportunities, please visit our website. For digital marketing tips, strategies and ideas, visit our blog.